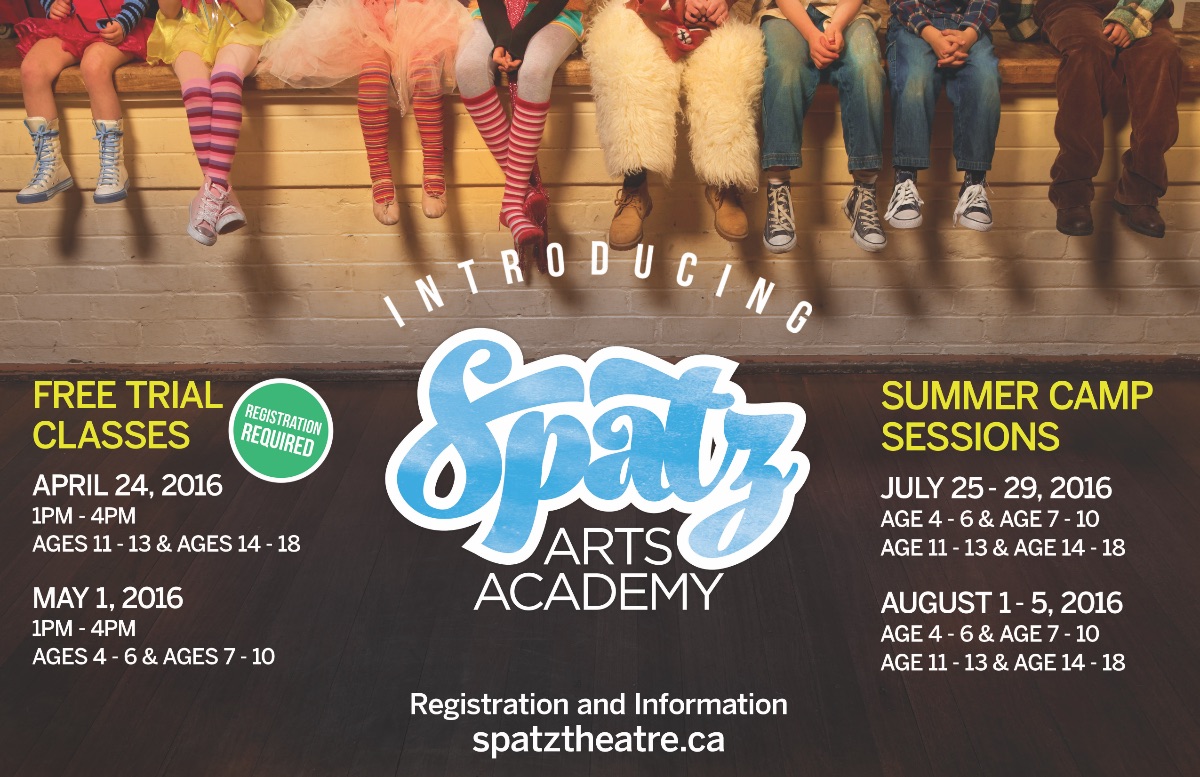 Welcome to the inaugural season of the Spatz Arts Academy!
This summer we are delighted to launch summer camps
for children and youth (ages 4-18)
at the Spatz Theatre in Citadel High School
from
July 25th to 29th, 2016
and
August 1st to 5th, 2016

---
As a special kick off and an introduction to our team and classes
we are offering FREE "mini camp" classes on
Sunday April 24th (1:00pm-4:00pm) for Ages 11-13 and 14-18
and
Sunday May 1st (1:00pm - 4:00pm) for Ages 4-6 and 7-10
at the Spatz Theatre.
Registration required!

Our launch classes will be full of theatre games & group building and will give you a glimpse into a day at Arts Academy summer camps. Classes will be three hours long and will include group work in our beautiful theatre space as well as a break in our big, bright lunch area.
Tours of our theatre, classrooms and outside areas will be offered to parents at your request!
Register Now!
JUST THE BEGINNING…
Spatz Arts Academy is designed to provide our community with a safe environment to explore, discover, imagine and play in the world of theatre and the performing arts.
With small classes and a collective focus, class themes will explore theatre through literature, science, nature and art with principles of acting and improv, storytelling and writing, movement and dance, music and voice, tech and design.
Our incredible team of theatre professionals and experienced instructors, share a passion for arts education and will guide, empower and support our academy students with enthusiasm and inspiration. Each student is valued and given a chance to find and hone their individual talents while building strength within an ensemble. A final ensemble performance will occur in the Spatz Theatre at the end of each session.
With commitment to our team, our students and our community we strive for a place to:
Express yourself with confidence and courage;
Unleash your curiosity and imagination;
Aspire to excellence;
Be proud and brave.